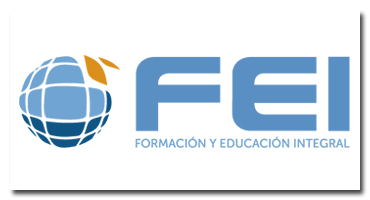 Formación y Educación Integral (FEI) was established on 10 October 1997, bringing together a team of management and training experts from different training centres.
The fundamental mission is the design, planning and implementation of initiatives in the fields of training, technological dissemination activities and participation in education-oriented projects at the personal, professional and corporate levels.
Currently FEI is composed of an interdisciplinary team of experts in pedagogy, computer science and design, with more than 60 employees in the company. In addition, it has more than 200 teachers specialized in different areas of high demand. In recent years, FEI has increased its leadership position by acting directly in 5 Autonomous Communities, with 35 certified training centres.
In the last three years, FEI has developed more than 1,000 training initiatives aimed at both workers and the unemployed.
In 2014, FEI established an authorised VET Centre, under code: 28075595.
FEI is involved in a process of continuous improvement, for which it is certified in the following Quality Standards: ISO-9001-2008 – For the development of training activities (since 2002); ISO-14001-2004 Environment (since 2007); EFQM – Certified by a licensee of the Quality Management Club, with a score of more than 400 points, equivalent to the Silver Seal of the EFQM Excellence Model; Madrid Excelente: a quality sign that distinguishes the commitment to excellence of the best companies in Madrid.
FEI is accredited with the Erasmus Charter for Higher Education based on the Higher Vocational Training Cycles it offers students.
The FEI Vocational Training Centre has joined the Campus FP initiative, which brings together different Vocational Training Centres in the southern area of Madrid, offering students different practical ways of accessing Higher Education and access to jobs, with a relevant number of new specialisations related to new jobs with digital skills. The LINCE project is framed in this context.
FEI is currently developing an internationalisation strategy focused on the international mobility of VET students with the support of Campus FP.
---