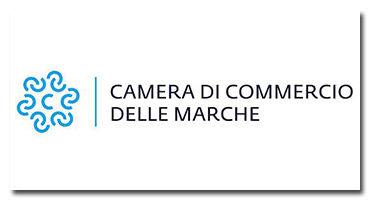 The Chamber of Commerce, Industry, Craft and Agriculture of Marche Region is a public body that represents interests of the business system, focusing on the development of local economies and SMEs; it maintains and update the Business Register of its territory. It has been established on November 2018 as merger of the previous 5 local Chambers of Commerce, thus it is the 5th Italian Chamber in terms of registered companies.
Its functions include:
Administrative services: keeping and updating the Business Register, the Register of Protests, the Register of Assessors and Experts, the Patent and Trademark Register etc.;
Promotional services: providing information and financial support to the local business community as School-Work Alternation, Intellectual Property protection, tourism promotion, start-up and new company support, EU projects;
Information for economic analysis: providing lists of businesses for market analysis, studies and analyses based on local economic data;
Market regulation: increasing market transparency by promoting the spread of fair, well-known rules and correct trading practices, in order to build up mutual trust between consumers and entrepreneurs.
The Chamber of Commerce of Marche Region is the promoter with the Chamber of Economy of Split (Croatia) of the Adriatic and Ionian Chamber of Commerce Forum, a trans national non-profit association linking the chambers of commerce of countries residing on both Adriatic and Ionian coasts: Italy, Croatia, Bosnia and Herzegovina, Montenegro, Slovenia, Greece and Albania with the aim of strengthening synergies and opportunities for socio-economic development of the Adriatic and Ionian area
---