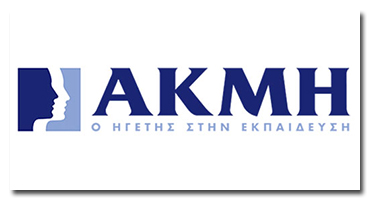 IEK AKMI is a Greek Training Group which is specialised in Vocational Training, with more than 15,000 students in Athens, Piraeus, Thessaloniki, Crete and Larissa, and in Higher Education, being partner with well-established Universities and having more than 6,000 students in Athens, Piraeus and Thessaloniki.
It is organised in 12 areas of studies with 82 specialisations and more than 270 laboratories.
Areas of studies are: Technical Professions; Administration and Economy; Aesthetics and Spa; Fashion and Beauty; ICT & New Technologies; Art & Design; Media and Performing Arts; Sound and Music Technology; Media and Sport Studies; Tourism and Catering; Health Professions; Pedagogic.
---
| | | | | | |
| --- | --- | --- | --- | --- | --- |
| | | | | | |
| https://iek-akmi.edu.gr/ | Athens, Κοδριγκτώνος 16, Αθήνα, Greece 11257 | +30 2108224074 | http://bit.ly/3ash5eJ | http://bit.ly/3crpiS9 | http://bit.ly/38jtsbf |